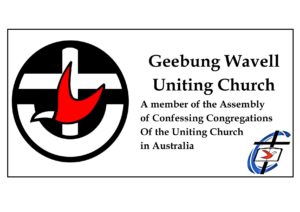 To view the May Church Services please click on the below blue link.
PASTORAL LETTER
 Greetings friends,
As the world continues to deal with the evolving situation of COVID-19, the church has also been actively following the directives of: Queensland Health and Australian Department of Health, who are working vigorously to manage and contain the impact of this escalating virus which has become pandemic.
The threat of health & safety now becomes a major concern for our community; therefore, the Qld Synod has called for all Public worships to cease effective immediately.
Our church council will meet later this evening to pray and discern a way forward for our    community and we ask if this too can be on your prayer list today.  We will endeavour to keep you all informed as new information or updates are received going forward.
As Christians and followers of Christ, we respond to this pandemic with how our Christian communities have since the early church days.  Fear does not dictate our faith, God does – trust God. Trusting in God during a crisis, is experiencing the power of Christ through constant meditation in the Word of God and through prayers.  Immanuel! Remember that God is always with us.  Throughout scriptures we have constant reminders of God's faithfulness during chaos and troubled times.  Yes, we have challenging times ahead but together with the guidance of the Spirit of God, we will get through this.  He will never forsake us.
Technology these days, allows us to keep in touch with each other without physical presence.  We can keep our community connected through a simple phone call or a text message, email, video calls and/or through social media.  We continue to touch base with each other to show we are thinking and praying for each other during these difficult times.  Also remember to   include our immediate neighbours in this community connection.
Let us stand together in solidarity with the rest of the world through prayer, acts of kindness and showing compassion for one another – this is the Love of Christ revealed through us.  May the peace of the resurrected Christ that is beyond our human understanding be with and every each one of you.
Love, peace and grace
Tevita
*********
Dear  Geebung/Wavell Congregation member
As everyone is now aware we are unable to have normal Church services for some time.
This is going to put a terrible stain on our finances which are already in a bad way.
 I ENCOURAGE EVERYONE TO CONTINUE TO GIVE BY ONE OF THE THRE METHODS BELOW
By directly making a deposit at any ANZ
By transferring money through online banking
By making a credit card payment using PAYPAL
Our Account name is  UCA Geebung/Wavell Joint Congregation
BSB Number:  014 010
Account Number:  191878691
Yours in Christ's Service
Peter Jenkins
Treasurer
Our Mission Statement:
"Showing the love of Jesus together in welcoming all people into the fellowship of the church as well as ministering to the community"
Wavell Heights Uniting Church
147 Rode Road, Wavell Heights, 4012
 Geebung Congregation Combining at Wavell
Service Time:  
Currently Suspended until further Notice
 *****
Geebung Uniting Church
59 Simla Avenue,  Geebung, 4034
Wavell Height Congregation Combining at Geebung
Service Time:
Currently Suspended until further Notice
*****

Christian Fellowship Church
Wavell Heights Uniting Church  Sunday
Currently Suspended until further Notice
 *****

Tongan Wesleyan Methodist Church
Geebung Uniting Church  Sunday
Currently Suspended until further Notice
*****
Free Wesleyan Church of Tonga in Brisbane
Meeting at Wavell Heights Uniting Church
Currently Suspended until further Notice
*****
Visit Us on Facebook  
Wavell Heights UCA
  
Geebung UCA